If you're someone with an internet connection then you've probably seen at least some of the controversy regarding Ariana Grande's new tattoo: 七輪, which she later changed to 七輪指♡. Neither versions of the tattoo translate to what she intended: 7 rings, in reference to her newest single of the same name. The first version, shichirin, means "barbecue grill," and the second version, shichirin yubi, means "barbecue grill finger."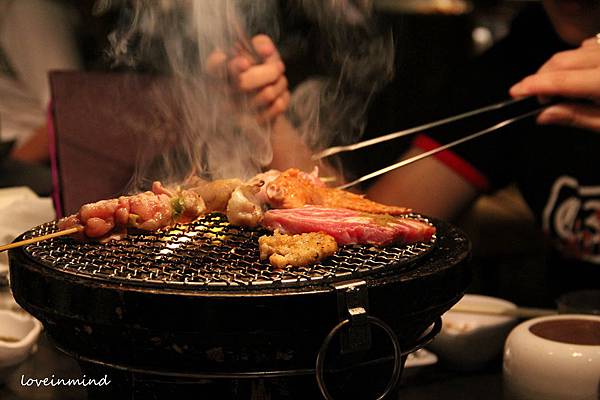 People often joke about getting tattoos in languages that you yourself don't fluently speak. The biggest critique is that you're playing with fire — like Ariana, you might end up completely butchering what you're trying to say. But there are other, bigger critiques of why tattooing a language that you don't speak onto your body is problematic.
"Cultural appropriation" is a phrase tossed around quite a bit these days. The more aware people become of other cultures and their significance to people that are a part of those cultures, the less others tolerate behavior like wearing Native American headdresses when you're not Native American, or getting dreads when you're not black.
Technically speaking, cultural appropriation is defined as follows:
the unacknowledged or inappropriate adoption of the customs, practices, ideas, etc. of one people or society by members of another and typically more dominant people or society.

Tattoos in a language that you don't speak fluently — and admit to not speaking fluently — fall into this category. Ariana Grande has also come under fire for culturally appropriating black culture as well, but today I want to specifically talk about how appropriation is not appreciation in reference to Japanese culture.
In her apology tweets (which have since been deleted), Ariana talks about how she's appreciating Japanese culture — not appropriating it. However, the kawaii aesthetic of the 7 rings video coupled with the Japanese subtitle, and beyond that, her admittance to not being able to read kanji all add up to a single conclusion: her "appreciation" of Japanese culture is shallow at best. Her new albums have recently featured "parental advisory" warnings in Japanese, but that isn't how Japan actually does parental advisory warnings.
There's also the question of why it's necessary. She did this with "imagine" as well, writing 想像 on the single cover. But there's no Japanese in the song! There is no reason for it — other than aesthetics. This is part of the cultural appropriation problem. When you use parts of a culture for aesthetic, you're not appreciating it. You're appropriating it. You're using pieces of something that you like and ignoring the parts you don't.
There is a compilation of Ariana speaking Japanese on YouTube. It's no more advanced than a one year learner and while that isn't the problem, the problem is a lack of cultural awareness. At the end of the video, she says to Jimmy Fallon, "私の絶対領域はとてもセクシーです," which translates to "The space between the top of my stockings and the end of my skirt is really sexy." While the sentence itself seems innocent enough, it's clear that, as she laughs, she doesn't understand the cultural significance of this word — zettairyouiki (絶対領域) — and how Japanese high school girls (and younger) are frequently subjected to this kind of leering from men that find that space of bare skin alluring.
The sentence isn't funny anymore if you know where it comes from, and why it's gross to hear.
There is a lot more to Japanese culture than sushi, kawaii pink colors, and aesthetic kanji. Kanji is a part of a much grander and more complex history — its use and significance to Japanese people is immense, and it goes back hundreds of years. It isn't meant to be tattooed on a white woman's hands to complete her Japanese aesthetic dreams.
But the biggest problem with this entire controversy has been Ariana's fans and their complete lack of objectivity about this situation. I've seen quite a few fans claim that Ariana is fluent in Japanese and thus is allowed to use the language and culture in her videos.
Besides the fact that Ariana is not at all fluent in Japanese — fluency does not equal native and thus does not equal free license to use — it cheapens the hard work that those of us have been doing for years of our lives when it comes to learning the Japanese language. I have been studying for 2.5 years, spent a year in Japan, and am comfortable with the language — none of this gives me the right to use Japanese language and/or culture for my aesthetic.
I appreciate Japanese culture, but I'm not going to dress up in kimono for Halloween or tattoo kanji on my body or start dressing like an anime character. Despite my own understanding of Japanese culture, I don't feel that it belongs to me and it never will. I don't get to use the aesthetic parts of it and ignore the rest.
What angers me most about this entire controversy is the way Ariana is blatantly getting away with this from both fans and news media. Most news outlets are just laughing about her language fumble — they're not talking about the larger issue at hand in terms of how she continues to use Japanese language and culture for profit.
Those of us that are genuinely out here trying to learn the language and understand the culture have to watch one of the world's biggest pop stars of our time butcher and disrespect Japan. I understand that there is a lot that's aesthetic about Japan, but there is a lot that's dirty and shameful going on behind the scenes (and sometimes not so subtly). Deciding to highlight only the bright pinks and kawaii culture is shallow and doesn't do anything to improve Japan's current cultural situation.
I enjoy Ariana's music, but I find it hard to support an artist that deletes her "apology" tweets when she's called out and instead of listening to those she has offended, she blocks them or ignores the problem entirely, claiming people are being mean to her and bringing out her anxiety. This controversy came after I spent money on her concert tickets, and I have to admit I'm debating reselling them now…
3