These days I use a satisfying combination of Netflix and music to calm down after a long day. And well…I've been having a lot of long days between work and school. For example: on Tuesdays and Thursdays I leave the house by 6:20am and I'm not home until 7:30pm. On Mondays and Wednesdays I leave by 7am and I'm not home until 7:30pm. It's going to be a rough semester, and I try and use all of my free time to unwind — otherwise I'm positive I'll go crazy from stress.
I've decided to occasionally share new things in my Netflix queue as well as recently added albums to my iTunes and Spotify libraries (iTunes is Japanese music while Spotify is Western music). Enjoy! 💻
The Umbrella Academy
I started watching this on a whim because I'd run out of other things to watch, but it turned out to be one of my favorite shows of 2019 so far. I loved the entire cast of characters, and I had so much fun watching it! There was a good combination of funny, intense, and outlandish moments. I didn't know what to expect from it, but I did really enjoy it. The ending is a huge cliffhanger so I hope it did well enough to get a season 2!
If you're looking for something about a cast of characters with powers that aren't necessarily dealing with Marvel's black and white moral compass, then I suggest getting into The Umbrella Academy. The characters are "good guys," but they're not fighting crime the whole time and they're definitely dealing with their own personal issues.
You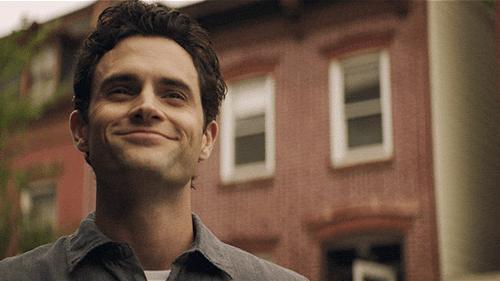 I'm sure we've all heard about the show that everyone is talking about: You. It's based off Caroline Kepnes's novel of the same name, and it follows college student Beck as she is followed by bookstore clerk and all around nice guy (or so it seems) Joe. I love Penn Badgley so I couldn't pass up on this and I'm really glad that I didn't. I watched the whole show in less than a week! It was addicting so addicting and I couldn't stop.
I think what I love most about this show is that it's bringing up conversations about romanticization of toxic behaviors and why that's really damaging — especially for women. Penn Badgley himself has opened up this conversation on Twitter by reminding people that Joe seems like a nice guy, but he's actually a murderous stalker. There have been more than a handful of women writing things on Twitter like "I'd let Joe kidnap me" or "Joe could stalk me any day!" Penn Badgley has done something not a lot of actors do with their roles: he's drawn attention to the way that we let handsome men get away with terrible behavior just for being handsome.
If Joe were an unattractive, middle-aged guy that didn't have an ounce of charm in him, our reaction to Joe as viewers would be dramatically different. Even book!Joe oozes charisma and charm, and he masks his obsession over Beck with concern for her wellbeing and future, convinced that he's in love with her and only wants the best for her. Men like Joe are real and exist, and I think You — beyond being an enjoyable watch — is subject matter worth talking about.
One Ok Rock, SHE'S & Ariana Grande
Last week saw One Ok Rock's new album Eye of the Storm's final release! Their last album in 2017 was great, but it's been awhile and I was hungry for new music from my favorite band. 💛 Though their sound has definitely changed from its origins 13 years ago (whoa), I love this album just as much as I love their past ones. I'm really proud of them for breaking into US charts as well. I can't wait to see them in March!
Another favorite band of mine — SHE'S — also released a new album this month called Now & Then. I didn't know about this one until recently but I just had to get my hands on it. SHE'S is one of those slightly indie alternative groups that exists in Japan, and their song White is one of my favorites. So far I'm really enjoying their new album, and I have to admit I'm bummed I'm missing their tour through Japan. It ends in April. 😢 I would have loved to see them live…
And finally: the much anticipated thank u, next is out! 💍 I recently wrote an article expressing disappointment in Ariana Grande's culture vulture behavior, but I won't deny that I love this album. There are a lot of songs that I personally relate to, especially needy, ghostin, and fake smile. I think this is Ariana's rawest and darkest album to date and I love it.
Have you watched or listened to anything recently that you'd like to share? Let me know down below!
0